KZ-ED2 Professional In-Ear Earphone Metal Heavy Bass Sound Quality Music Earphone China's High-End Brand Headset fone de ouvido
Description
Specifications
Return Policy
KZ - ED2 Professional In-Ear Headphones Metal heavy bass sound quality Music Earphone China\'s High-End Brand Headphones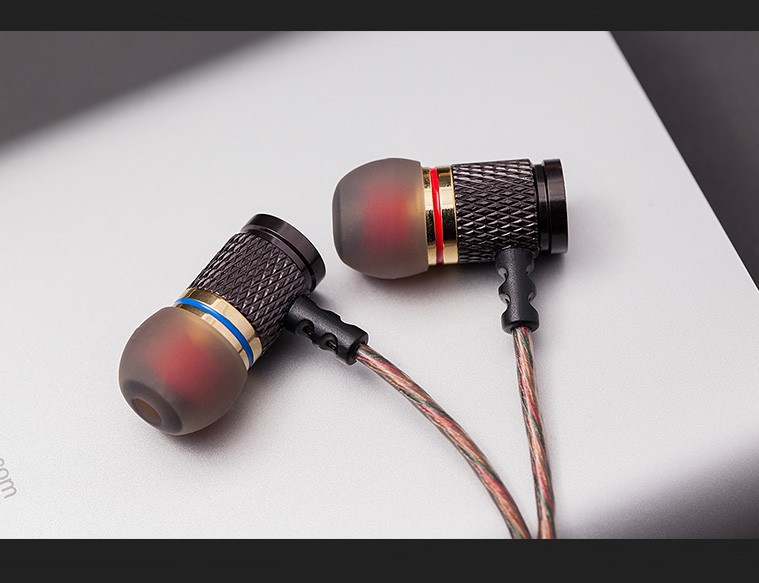 KZ - ED2 adopts double magnetic pronunciation unit 7 mm, the pronunciation of the original prototype structure and ie800 unit is the same, convex leading tone and baffle type more exactly the leading tone (leading note) structure design. Highlight is using the same supplier in same diaphragm of diaphragm. Frequency response range is set to 6-31 KHZ, cooperate with professional equipment can easily catch more at the bottom of the bass accordingly. We tune style is different from IE800, no more than the somebody else\\\'s dental, transverse not as good as the original, because we positioning is not completely listen to symphony, longitudinal acoustic field so good in the original. The expressive force of knot like vocals, instrumental music.
Additional Information
Color
No
Weight
No
Material
No
Specifications

Time to market: 2016
Brand Name: KZ
Style: In-Ear
Line Length: 1.2m
Resistance: 18Ω
Communication: Wired
Support APP: No
Waterproof: No
Wireless Type: None
Plug Type: Line Type
Sensitivity: 98dB
Connectors: AUX
Is wireless: No
Function: Noise Cancelling,Microphone,Monitor Headphone,for Video Game,For Mobile Phone,Portable,For iPod,HiFi Headphone,Voice control,Supports music
With Microphone: Yes
Support Apt-x: No
Vocalism Principle: Dynamic
Frequency Response Range: 6-24000Hz
Support Memory Card: No
Model Number: ED
Function: Noise Cancelling,Microphone
Headphones plug type: L type bending
earphones category: general earphones, voice earphones, hifi earphones
Use: Portable Media Player, Mobile Phone, Sport
Frequency response range: 6-31000HZHZ
sensitivity: 120DB
impedance: 18
Cable length: 1.2M±5CM
color: Gold plated
Metal Heavy Bass: KZ Professional In-Ear Earphone
Product Tags
Use spaces to separate tags. Use single quotes (') for phrases.
Regular Price: PKR650

Special Price PKR600
Please wait...